badges.community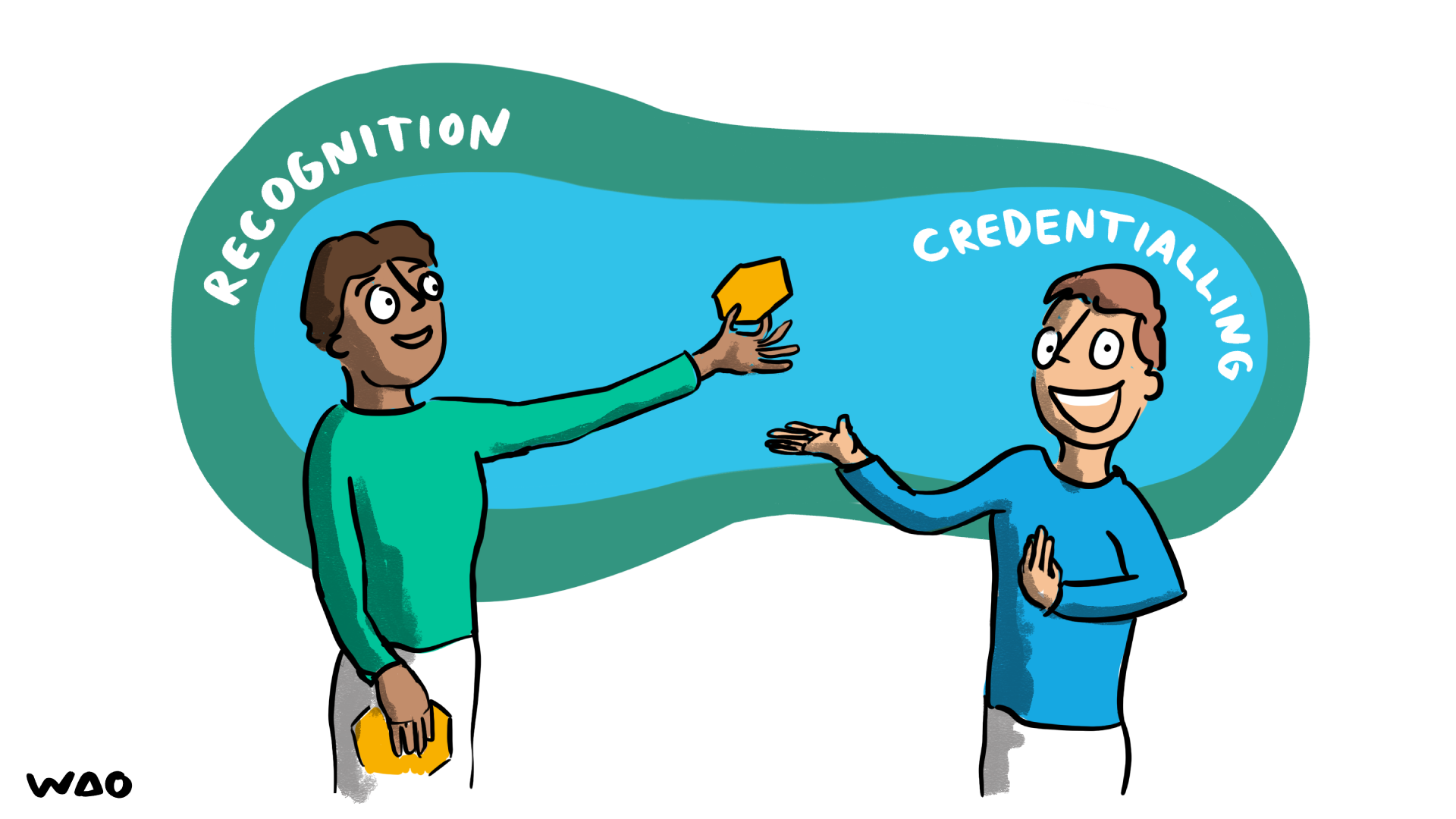 Welcome to badges.community, a place for people interested in Open Badges to come together in a Community of Practice. We're interested in thinking differently in an effort to Keep Badges Weird!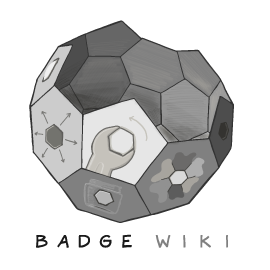 Discover what Open Badges are and how they can be used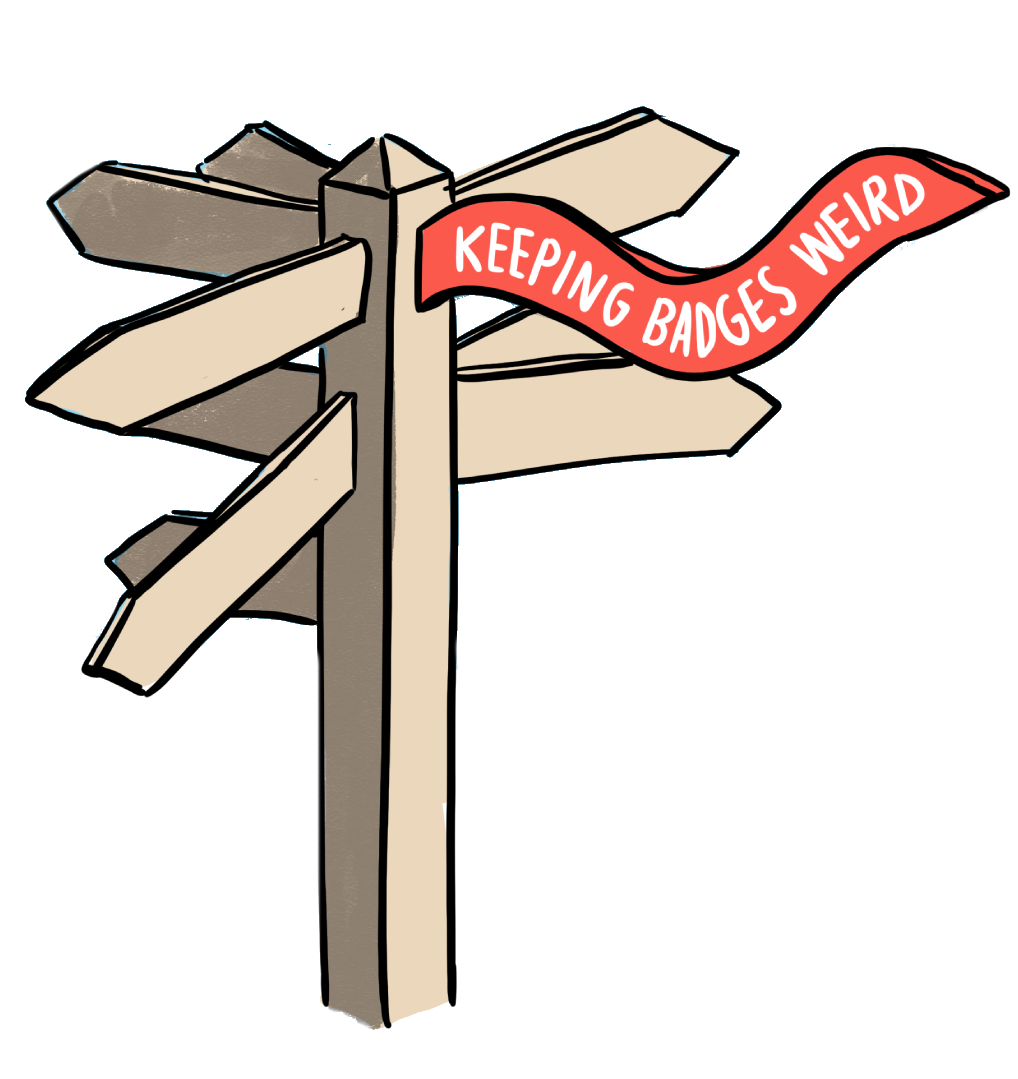 Discuss and earn badges within a community of practice with KBW
This is a place in which contribution badges can recognise participation, creation, and reflection, as well as act as credentials. We are guided by the following definition of Open Recognition:
Open Recognition is the awareness and appreciation of talents, skills and aspirations in ways that go beyond credentialing. This includes recognising the rights of individuals, communities, and territories to apply their own labels and definitions. Their frameworks may be emergent and/or implicit."
The community also maintains Badge Wiki, works to bridge the skills gap, commits to bringing together learning and recognition and so much more.